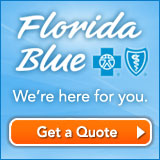 CMA Insurance offers Individual Health Insurance plans to participants under 65 years of age. We can help you find the right insurance plan that will fit your health needs and budget.
Click the icon to the left to generate your own quotes and application. We can also walk you hand in hand through the quoting and application proccess. Call us with your questions (904) 273-9653!

→ We Proudly Partner with Florida Blue and Have Been Licensed Agents Since 1996.
→ Health Insurance Market Certified and yearly Circle of Champion Broker
→ Use our personal help and health industry knowldege with no additional cost to find your plan.
→ Support and guidance how to use your plan throughout the year.
→ We are a local Florida broker serving Ponte Vedra Beach, Nocatee, Jacksonville and Orlando.

Helpful Tools and Resources
Get A Quote Now

Health Plan Overviews
Enrollment and Subsidy Information for Consumers
Provider Directory, Medication Guide and Billing

Common Health Insurance Terms and Definitions
Coinsurance: the amount you pay to share the cost of covered services after your deductible has been paid. The coinsurance rate is usually a percentage. For example, if the insurance company pays 80% of the claim, you pay 20%.
Copayment: one of the ways you share in your medical costs. You pay a flat fee for certain medical expenses (e.g., $10 for every visit to the doctor), while your insurance company pays the rest.
Deductible: the amount of money you must pay each year to cover eligible medical expenses before your insurance policy starts paying.
Out-of-pocket Maximum: the most money you will pay during a year for coverage. It includes deductibles, copayments, and coinsurance, but is in addition to your regular premiums. Beyond this amount, the insurance company will pay all expenses for the remainder of the year.
Effective Date: the date on which a policyholder's coverage begins.